Organ Donation In Scotland: Why You Should Make Your Wishes Known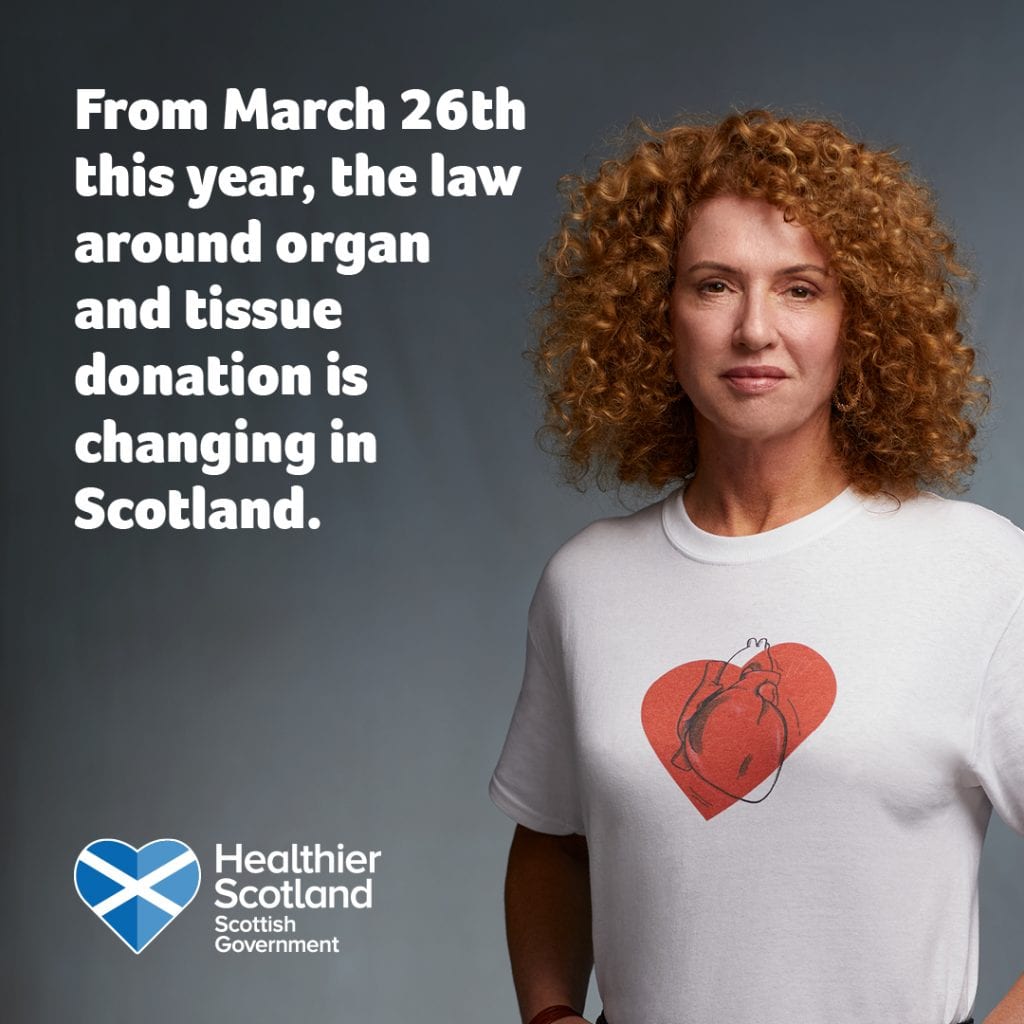 The law on organ donation is changing. From the 26 March 2021 the Human Tissue (Authorisation) (Scotland) Act 2019 will come into force. From this date it will be assumed that a person will have agreed to be an organ donor unless they have 'opted out'. It is now really important for people to record a decision on whether they wish to be an organ donor or not to make sure their wishes are followed.
How has the law changed?
Most adults will now be assumed to be willing to donate their organs and tissue for transplant on death. It is important to note that any organs or tissue donated through the opt-out system will only be used for life-saving or life-enhancing transplantation and will only be donated if there is someone on the waiting list who is a match for them.
This change in law only applies to the donation of commonly transplanted parts of the body such as the kidneys, heart, lungs, liver, tendons.
This change in the law does not apply to adults who lack capacity to understand the new law, adults who have been resident in Scotland for less than a year before their death and children under 16. Instead, if a person from one of these groups has not recorded a donation decision a close family member will be asked for authorisation.
How do I opt out?
If you do not wish to be a donor then it is quite simple to opt out. The easiest thing to do is to register your decision on the NHS Organ Donor Register at the undernoted link.
Another way to opt out is to clearly record your wishes in writing. This could be done by adding a clause in your Will or Letter of Wishes to accompany your Will. This would be a clear indication that you do not wish to be an organ donor and you will have 'opted out'.
You can change your mind on opting in and out of organ donation at any time.
Now more than ever it is important for people to consider their personal views on organ donation and discuss this with their family.
If you wish to make or update your Will to include your organ donation wishes please get in contact with us on 01334 654081.
You can find links to:
Human Tissue (Authorisation) (Scotland) Act 2019:
https://www.legislation.gov.uk/asp/2019/11/contents
NHS Organ Donor Register:
https://www.organdonationscotland.org/your-decision/how-register