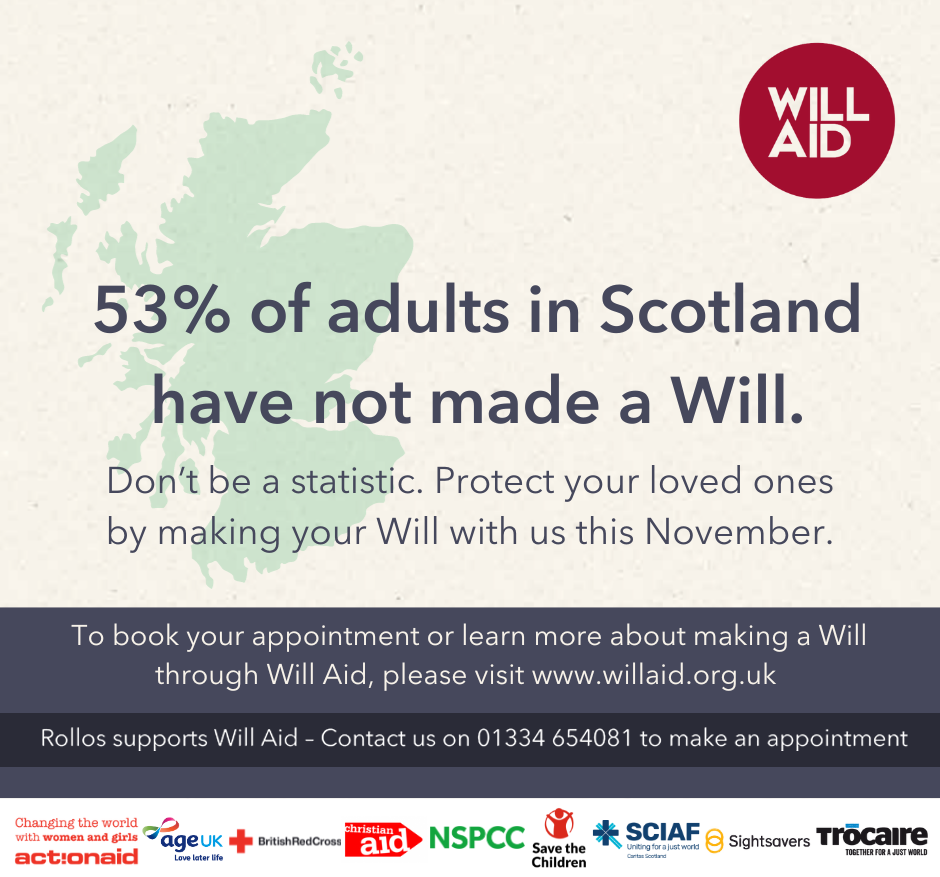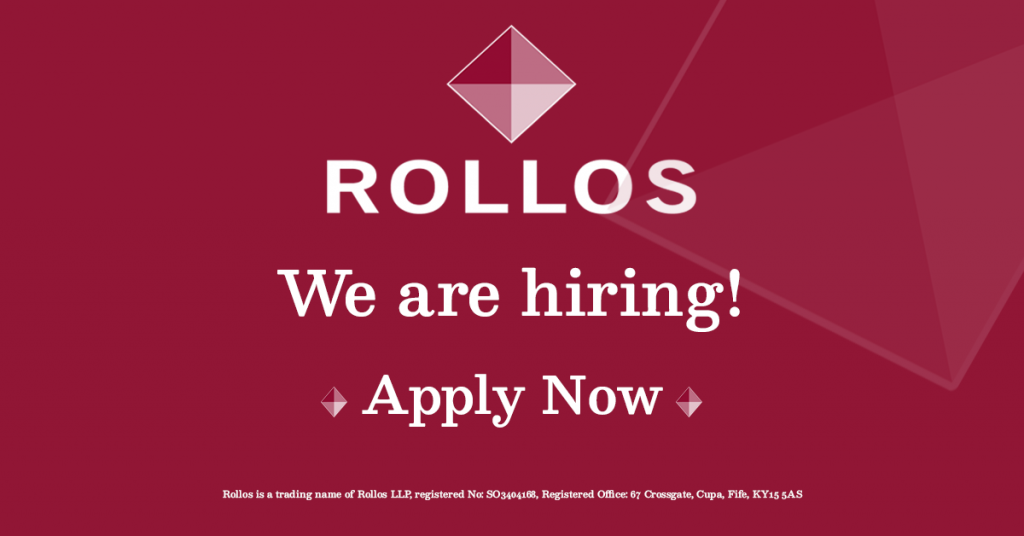 IF YOU ARE INTERESTED IN A CAREER WITH ROLLOS, SEE ALL AVAILABLE POSITIONS ON OUR CURRENT VACANCIES PAGE. 
IMPORTANT NOTICE ABOUT FRAUD AND PHISHING ATTACKS!
If you receive an email that appears to come from us which indicates a change of bank details please contact us immediately as it is unlikely to be genuine.  Rollos bank account details WILL NOT change during the course of the transaction and we will not notify you of bank details in the body of an email.  If you are ever unsure about the validity of account details provided, we recommend you verify the details before you transfer any monies to us.  Please do not reply to an email appearing to come from Rollos advising of a change to bank details or act on any information contained within the email. 
At Rollos, during the uncertainty relating to COVID-19, the safety and  wellbeing of our staff and clients is our priority.
Following the guidance given by the UK and Scottish Government we will continue to ensure minimal disruption to the service we provide to our clients.
Using our technology to enable us to reach out to clients, we can arrange telephone, FaceTime or Skype appointments in exactly the same way as we arrange face to face meetings.
For existing clients:
To arrange an appointment with one of our Solicitors, please telephone our office on 01334 654081 or use the contact details of your preferred Solicitor on the 'Our People' page of our website.
For new clients:
When you request a telephone, FaceTime or Skype consultation, we require to get proof of your identity before a meeting takes place.  We need two pieces of evidence, one of which should be photographic (eg a copy driving license or passport), and at least one of which should have your current address (eg a recent utility bill).  These can be scanned, emailed or posted to us.
Arranging a meeting by telephone or video does not mean you have to do so in the future – if you would rather have a face to face meeting, please let us know.
Market & Sell Your Property
"Rollos were with us every step of the way."
Our People
Expertise and advice you can rely on.