Mission Christmas 2019 Is Live!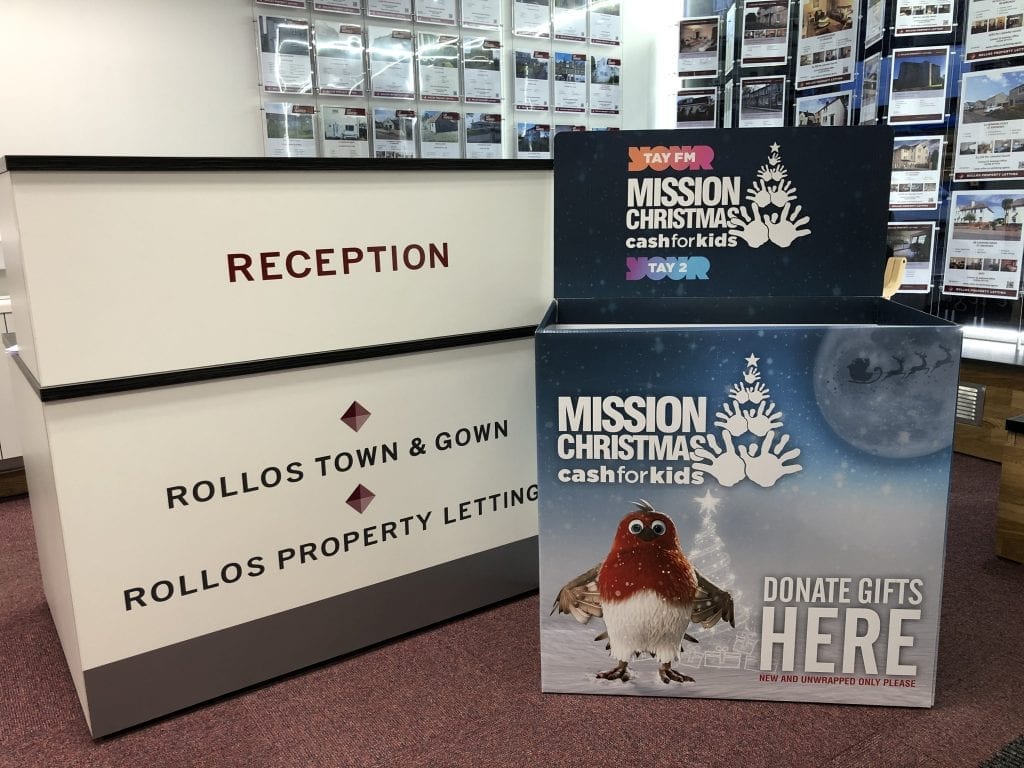 Our Radio Tay's Cash for Kids Mission Christmas Box is set up and ready for your donations!
We are accepting new and unwrapped gifts for the disadvantaged children of Fife and Tayside at our Property Letting office on South Street, St Andrews.
1 in 3 children are living in poverty. With your help, we can make this Christmas one to remember for less fortunate families in our area.
Please note the last day for drop off is Monday 16th December.