Introduction To Fife Property Guide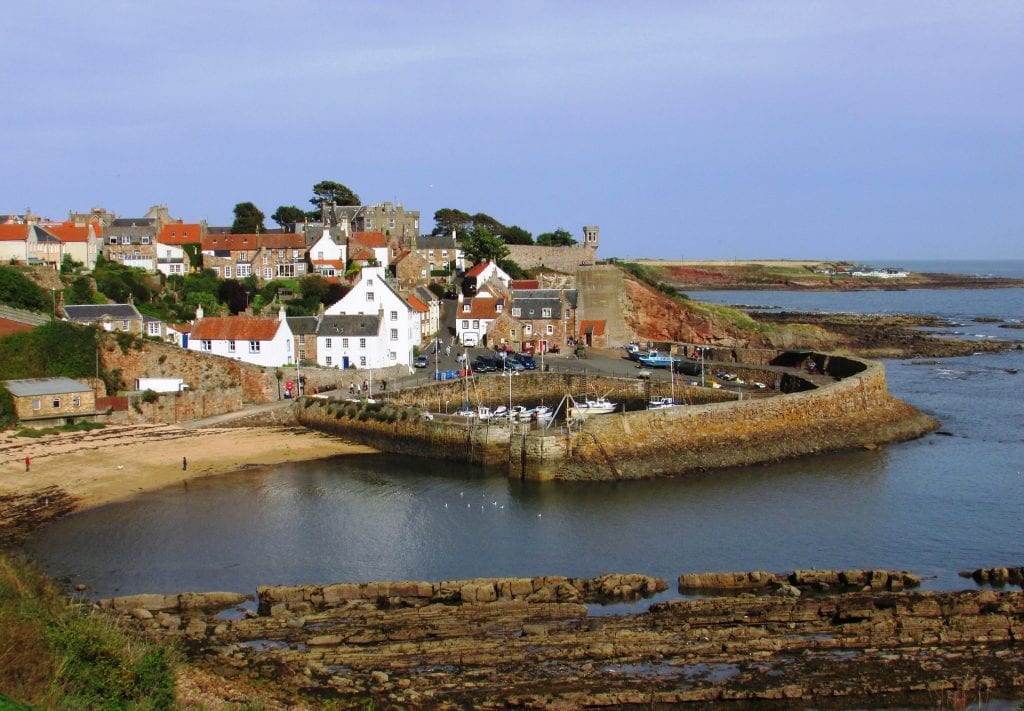 With some of the best beaches in Scotland, great schools, easy access to Glasgow, Perth, Edinburgh and Dundee, and lots of beautiful open countryside, there's something in Fife for everyone. And we've not even mentioned how affordable it is, or how much more space you can get for your money than if you buy in the city! If you're thinking about making the move to Fife, you won't be disappointed. Let's take a look at some of the key things you need to know about life in Fife.
Fife Property Guide
Contents
Living in Fife
From the larger towns of St Andrews, Kirkcaldy, Dunfermline, Glenrothes,  and to the pretty coastal towns like Anstruther, Leven and Crail, as well as rural villages surrounded by miles of rolling hills, like Falkland; Fife offers a diverse landscape with plenty of options to suit everyone, including first-time buyers, couples and families.
Fife sits between the Firth of Forth and Edinburgh to the south, the Firth of Tay and Dundee to the north, the North Sea to the east and the Ochil Hills to the west. If that sounds like a lot of coastline, you'd be right – in fact, it's 116 miles! The Fife Coastal Path is 116 miles long and runs from Kincardine to Newburgh along beautiful coastal trails, taking in some of Fife's most popular towns and villages in what is known as the East Neuk. If you're an Outlander fan, you might even recognise some of the locations along the route, particularly the Harbourmaster's House in Dysart, which was used as the port of Le Havre in the TV show.
From Fife, it's easy to head north – within just a couple of hours, you can be in the Highlands and bagging Munros. But there are also plenty of opportunities for adventures closer to home, with the Ochil Hills to the west and the Lomond Hills in central Fife. The Lomond Hills Regional Park covers 25 square miles and was Scotland's first regional park. The park contains two prominent peaks, East and West Lomond, the latter of which is Fife's highest point, sitting at 522 metres above sea level.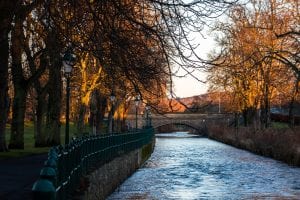 It's not all beaches and hills in the county of Fife, though. There are also several metropolitan towns full of independent shops, buzzing bars and restaurants. Dunfermline, Kirkcaldy and Glenrothes, all located in the south of Fife, are the three biggest towns in the county. Of course, St Andrews also has a sizable population, and it's one of the cultural hubs of the county, making it the perfect choice for those who love having lots to see and do on their doorstep. 
Getting around Fife is easy, no matter what part of the region you decide to settle down in. There are 19 train stations in Fife with links to Edinburgh, Dundee and even further afield. It takes just half an hour to travel from Dunfermline to Edinburgh by train, making it ideal for commuters, and the Fife Circle Line makes it easy to hop from town to town. It's also well-connected by bus, and the M90 passes by Dunfermline, linking it to Perth and Dundee in the north and Edinburgh in the south, as well as Stirling and Glasgow.
Have we convinced you yet? Good. So which part of Fife should you look to buy a house in? Let's take a look at some of the options.
Buying in St Andrews
It's famous as the home of golf, the third-oldest university in the English-speaking world, and the meeting place of the Duke and Duchess of Cambridge – but there's much more to this historic coastal town than that. With beautiful white sand beaches, gothic architecture and a great selection of independent bars, restaurants and shops, there are lots of things to do in St Andrews.
Much of St Andrews is a conservation area, including the lovely 16th and 17th-century cottages by the sea, but if you look slightly out of the town centre, you'll find a range of more affordable houses for sale in St Andrews. Over the last 12 months, the average house price in the town was £340,440.
There's an excellent selection of schools in St Andrews, with one secondary school, one private school and three primary schools. The secondary school, Madras College, has an excellent reputation, whilst the primary schools – Canongate Primary, beside the St Andrews Botanic Garden, Lawhead Primary, in the western side of the town, and Greyfriars Primary, a Roman Catholic school on the southern edge of town – are all well-regarded. St Leonards in the town centre is a co-educational independent day school.
Whilst there's not a train station in St Andrews itself, the station in Leuchars is less than half an hour away by bus, and there are buses every 15 minutes. From Leuchars, you can get a train to Dundee in just 15 minutes, or Edinburgh in 1 hour and 10 minutes. There are also good bus services taking you around St Andrews and further afield.
Check out properties in St Andrews >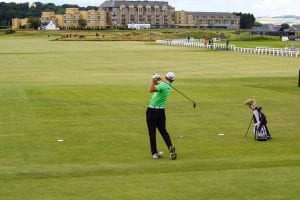 Buying in Kirkcaldy
Kirkcaldy, located just under 11 miles north of Edinburgh and around 27 miles south of Dundee, has a population of just under 50,000 people. That makes it the second largest town in Fife – perfect if you like the idea of living in a thriving town with lots of things to see and do.
Its position between Edinburgh and Dundee makes living in Kirkcaldy an excellent choice for commuters who are looking for a bigger house than they might otherwise be able to afford in Edinburgh. Trains take just 50 minutes to Edinburgh, 40 minutes to Perth, and between 35-45 minutes north to Dundee.
There are plenty of options when it comes to houses for sale in Kirkcaldy, ranging from modern flats to large Victorian properties. Some of the most sought-after areas in the town include the streets around Beveridge Park and the area towards the coast. Properties are very affordable in Kirkcaldy – over the last 12 months, the average price paid was £143,913. Detached homes went for an average of £250,230, whilst flats sold for an average of £99,436.
There are lots of things to do in Kirkcaldy, with a leisure centre, theatre, museum, art gallery, an ice rink and three lovely public parks. There's also a bustling high street and lots of bars and restaurants – and of course, the nightlife of Dundee, Perth and Edinburgh is only a short train ride or car journey away. There's also an excellent farmers market held in the town every Saturday, with a wide selection of artisanal and local produce for sale.
There are four secondary schools in Kirkcaldy and eleven primary schools, as well as a private school and a school for children with learning difficulties. Kirkcaldy High School dates back to 1582, and it is where economist Adam Smith was educated. It serves pupils living in the north of the town, whilst Balwearie High School serves those in the western side of the town and Viewforth High is the catchment school for those in the east. St Andrews Roman Catholic High School (based in Kirkcaldy, despite the name) is one of only two RC secondary schools in Fife.
Check out properties in Kirkcaldy >
Buying in Dunfermline
The former Royal Burgh of Dunfermline has a population of just over 50,000 people, making it the biggest town in Fife. It's popular with young professionals, families, singles and couples thanks to the high standards of living in Dunfermline, good transport links and wide range of shops, bars and restaurants. You'll never be short of things to do in Dunfermline, whether you like meeting friends for drinks, taking part in your local Parkrun in the vast Pittencrieff Park, or taking in a spot of theatre. The Alhambra Theatre is a regular stop for touring comedians, and often hosts live music.
There are a wide variety of houses for sale in Dunfermline, from contemporary apartments to grand Victorian houses. Take a look at the town centre if you're looking for a Victorian or Edwardian house, or south of the town for stone-built terraced properties. There are also plenty of new developments with modern houses and flats, so there's something for everyone in this pretty town. The average property price in the last 12 months was £182,455. Detached homes went for an average of £260,520, whilst flats sold for £113,474 on average. These prices are slightly more expensive than the average for Fife, but still much cheaper than comparable houses in Edinburgh, so when you're living in Dunfermline, you'll find that a move over the Forth will ensure you get a much bigger house for your budget.
Speaking of Edinburgh, it's only a 30-40 minute drive to Scotland's capital from Dunfermline and around 35 minutes on the train. It's roughly a 45-minute drive to Glasgow and around 30 minutes to Perth.
There are four secondary schools in Dunfermline and fourteen primary schools, as well as a private school and a school for children with learning difficulties, Calaiswood ASN School. Fife's other Roman Catholic secondary school, St Columba's High, is located in Dunfermline and serves pupils in the town as well as those from across West Fife. Queen Anne High School is the fifth-largest secondary school in Scotland, whilst Dunfermline High School is one of the oldest in Scotland, with roots that can be traced back to the 1120s.
Check out properties in Dunfermline >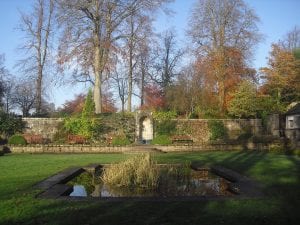 Buying in Glenrothes
Glenrothes, the third-largest town in Fife, is situated right in the heart of the county. It's around 30 miles north of Edinburgh, 30 miles south of Dundee and around 22 miles south of Perth, making it a great location for commuters in any direction – but there's also a thriving economy in the town itself, so you may not need to travel too far for work. 
Glenrothes has won a clutch of awards for its landscaping, and there are lots of parks in the town including Balbirnie, Carleton, Gilvenbanks, Riverside and Warout Parks, making it a great choice for families. Glenrothes also sits on the edge of the Lomond Hills Regional Park, so if you love getting out and about in the countryside, living in Glenrothes is a great choice.
There's no shortage of things to do in Glenrothes, from Rothes Hall, which includes a theatre and exhibition centre, to two 18-hole golf courses. It's also one of the best places for shopping in Fife, thanks to the Kingdom Shopping Centre which has a wide range of high street stores.
The average property price in Glenrothes over the last 12 months was £136,561, considerably cheaper than the Fife average of £176,858. The best areas in Glenrothes include Newcastle to the west of the town centre; South Parks just to the south of Riverside Park; Woodside, just beside Carleton Park; and Stenton beside Over Stenton Park.
Glenrothes offers easy access to the M90, so you can drive north to Dundee in just over half an hour, and to Edinburgh in around 45 minutes. Two train stations serve the town, Glenrothes with Thornton and Markinch, as well as a bus station in the town centre that offers regular buses to the nearby cities as well as a good service to the towns and villages surrounding Glenrothes.
There are three secondary schools in Glenrothes and sixteen primary schools, many of which are well-regarded. 
Check out properties in Glenrothes >
Buying in Anstruther
With a population of around 3,500, Anstruther is the biggest town in the East Neuk of Fife, the string of coastal towns along the northern edge of the Firth of Forth. This pretty town merges with the village of Cellardyke to the east, and it sits on the Fife Coastal Path making it a great base for exploring the rest of the county's coastline.
Established as a fishing village in the early 12th century, Anstruther is still reliant on the fishing trade today, resulting in some excellent fish and chip shops along the harbour. This town is a great choice for those who want to live a quiet life by the coast, but there are still lots of things to do in Anstruther, with some lovely bars and restaurants including the Michelin-starred The Cellar. 
The most sought-after houses for sale in Anstruther are the quaint fisher cottages, but there are also contemporary homes, terraced houses and flats. The average price for properties sold in Anstruther over the last 12 months was £240,302, making this town one of the more expensive places to live in Fife.
Anstruther doesn't have a train station, but there are good bus links with the rest of the county. St Andrews, roughly a 15-minute drive north, is a daily commute for many people living in Anstruther, whilst Dundee is around 35 minutes in the car and Edinburgh is a drive of 1 hour 15 minutes. 
As the main town in the East Neuk, Anstruther has the catchment secondary school for the area, the Waid Academy, which has a good reputation. There is one primary school in the town, Anstruther Primary School, which is also well-regarded.
Check out properties in Anstruther >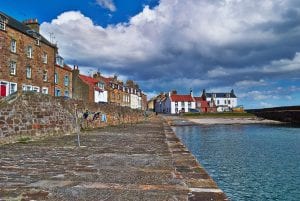 Buying in Leven
Leven is a pretty coastal town that sits at the mouth of the River Leven. It has a population of around 8,850 people and is a good base for those commuting to either Kirkcaldy (just over 8 miles to the north) or Glenrothes (around 6.5 miles to the east), as well as those travelling further afield to Dundee (just over 24 miles north). It also takes under an hour to drive to either Perth or Edinburgh.
As a smaller town, it's perfect for families as well as those who love to get out and explore the countryside. There are several long, sandy beaches to enjoy in Leven, and it sits on the Fife Coastal Path. There are plenty of things to do in Leven, including two golf courses, an excellent leisure centre (complete with flumes and a wave machine for both kids and adults to enjoy!), and an independent cinema. 
Leven doesn't have a train station, although there are strong bus links from the town to the surrounding towns and villages as well as further afield. Kirkcaldy has a train station, with frequent bus services from Leven to Kirkcaldy station. 
There are three primary schools in Leven – Parkhill, which is the catchment school for the town centre; Mountfleurie; and the Roman Catholic St Agatha's Primary. The closest secondary school is Levenmouth Academy in nearby Buckhaven, just over two miles away.