Law Of The Supernanny!
What does the smacking ban mean for parents?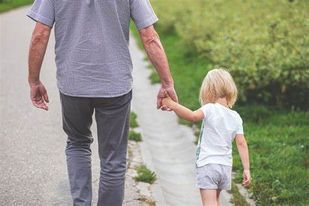 On 7th November 2020, Scotland has become the first part of the UK, and the 58th country in the world, to ban smacking children. This change in the law has been introduced by The Children (Equal Protection from Assault) (Scotland) Act 2019 with this Bill being introduced by MSP John Finnie and passed by the Scottish Parliament in October last year. The Act affords our children the same protection from assault as adults. Some parents might be worried that this change in the law may make them out to be criminals for disciplining their children.
What does it really mean? The Act does not create a new offence in law and instead removes the 'reasonable chastisement' defence to assault. Previously it was a defence under section 51 of the Criminal Justice (Scotland) Act 2003 for parents to use physical force to discipline their child so long as the punishment was not a blow to the head, shaking or involved the use of an implement. Anything else was classed as 'justifiable assault' and allowed parents to smack their children. Now that this defence has been removed, any physical force to punish a child will be considered criminal assault and a parent who hits their child could now face prosecution. If found guilty, a court could enforce a range of consequences from monetary fines to a jail sentence in the most serious of cases.
However, this does not mean parents are unable to discipline their child. Parents can use non-physical methods to discipline their children such as a naughty step, time outs, losing privileges, praise for good behaviour etc. Although we should note that one of our Partners is married to a psychologist, and she is not a fan of negative labelling such as 'naughty step' (but this is an issue for another day!) The Scottish Government has also clarified that this change in the law does not prevent parents from physically protecting their child from danger or injury. Wales has now followed Scotland's example and has recently passed a similar law, which will come into force in 2022.
If you need advice on any Family related matters (legal only), please contact us on 01334 654081